Hello, my name is Nate Bianco and I've been earning a full time income working from home since March 2003, and over the years I've learned there are certain factors in choosing a home based business that greatly determine your short and long term success.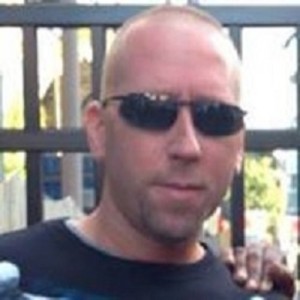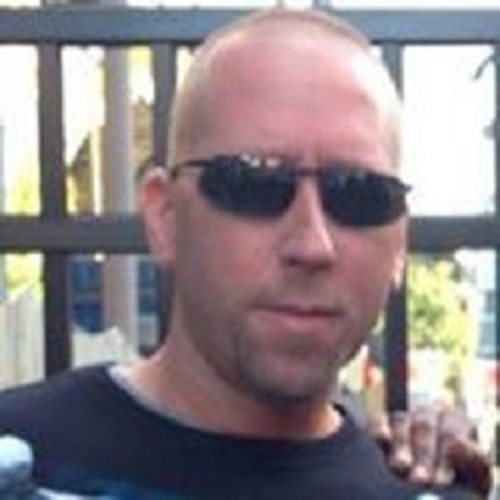 My story is a little different than most other MLM Leaders out there, in that I did not have that 3-5 year struggle. I got started in my first network marketing program in late 2002, and in less than 6 months I was earning a respectable full time income from home.
There were a few simple reasons I believe I was able to do this… But first, there is one other thing you should know about me…
I am legally blind. I was diagnosed with a condition called retinitis pigmentosa when I was 14, the condition runs in my family. It's a progressive condition that starts with night blindness, and then as I get older the blind spots get bigger and bigger. I stopped driving at age 23, and at this point I am unable to read on my own. I use screen reading technology to help me navigate the internet and read text etc.
So I point this out because, they say there is a 97% failure rate in network marketing, and sure we all have challenges to overcome. But if I was able to build a successful income producing business online with very low vision, then I'm sure anyone can do it IF they really have the desire.
Back in late 2002 when I got into my first program, I was earning just $900/mo on disability, and a couple extra hundred dollars per month working a part time job. So it's not like I had a ton of money to throw at it. That income barely covered my house payment and regular living expenses, so it was a credit card expense for me to get started, as it may be for most people, but that's what you do when you're sick and tired of being sick and tired!
So I mentioned above there were a few things that allowed me to be successful so quickly, and I believe if anyone has these same factors in place, they too can be successful…
1. I joined a motivated "TEAM".
There are all kinds of great opportunities online, but there are very few "teams" that really give you the support you need to succeed. And I'm NOT talking about endless phone support, because that's NOT what creates success. It's "lead by example" excited people who help shape your "mindset" to a point where you also "believe" that YOU can do it.
This is 99% of the battle, building up your confidence and belief that you CAN do this, and being part of a team that provides this is critical.
You may or may not of heard it before, but the beliefs you have deep within your mind dictate your actions and how you present yourself, and these beliefs are truly getting you the results you are living. So it's key to get in, plug in, and stay in with a team of people who are getting the results you desire.
2. Training to expand your contact list
Very very few people have a contact list large enough to earn any significant income, so that means most people will have to reach outside the network of people they know. The internet has connected everyone, and has made it easier than ever to build a business like this online, but there are some simple strategies one must learn to keep an endless flow of new contacts in front of your opportunity.
If you have or make a list of 40 people you know, and after exhausting that list you aren't making the money you wanted, the solution isn't to quit and say this didn't work for you. The solution is to simply continue to grow your list of contacts. The internet and especially social media has made this easier than ever before, it's just a matter of staying consistant and pushing on.
3. A Product Line That People Want
Now, this was something I didn't pay full attention to in my first 14 years. Yes, the few companies I did promote had amazing high quality products, but they were still what I'd now call a "small" niche. Which is where 99% of companies fall. They market mostly nutritional or weight loss, in most cases both, and they only have 3-5 products. Some of the 10+ year old companies may expand to 10 – 15 products, but they're still mainly in the niche of just vitamins, weight loss, or maybe an exotic fruit or berry beverage.
You may wonder how I can call weight loss a "small" niche, but it really is when you consider the fact that most people bounce from one diet program to another all the time, and they rarely stick with any of them long term.
So if you're marketing just weight loss, there's a lot of moving around and very little longevity with one program. And with vitamins or that exotic fruit beverage, it's usually not something someone was using in the first place, so when push comes to shove and a bill needs to be cut, the first thing cancelled is their monthly autoship for $150 worth of juice.
This is why through most of 2016 I looked at and evaluated OVER 25 different companies, and finally came to the conclusion there was really only one that met my new criteria for not only general success, but for LONG term lasting income from a home based business opportunity.
The key factor being a product line consisting of things that people already used on a daily basis, so you're not asking anyone to spend any additional money. They're simply shifting some of the dollars they're already spending.
On top of that, the product line covers many different catagories, allowing you to spread your purchases over a broad spectrum of things. This takes care of the "garage full of products" syndrome. Instead, you find yourself buying more than required each month, because there are so many products you need anyway, that you're using daily within your household.
And lastly, the monthly requirement is FAR lower than 99% of companies out there, so it also enables the single person living alone to participate without having to buy more than they need.
These simple factors create a customer base that turns into a true LONG term income stream, because even if people don't refer anyone and never make a dime, the product line covers so many things we use daily anyway.
To connect with me and learn more about my program, click the button below and subscribe to my email list.