Why You Should Strongly Consider Joining Me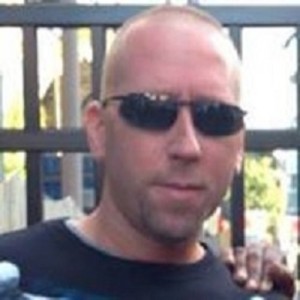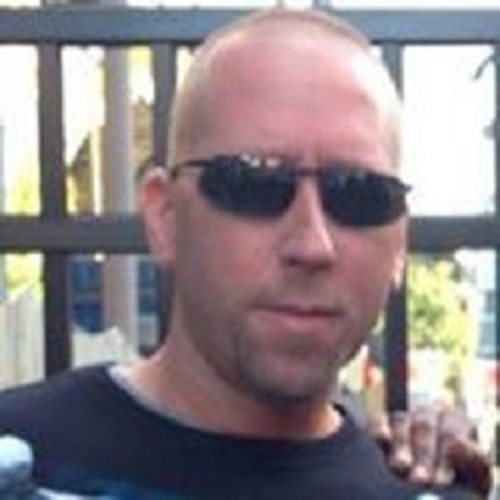 Hello, and thanks for your interest in my home business program. I've been working from home earning a full time income since 2003, and over those years I've had some significant years in terms of income. More money than I ever thought I'd ever earn.
But nothing ever lasted long term, and this experience has led me to what I am currently building. So this post is to inform you of the experience and reasons as to why I'm here, and why you may consider joining me.
So here we go…
Reason #1 – Systems & Hype Fade Fast
Honestly, I NEVER thought in a million years I'd be writing this as a reason as to why I chose this program, but my experience speaks volumes, and it really has opened my eyes to what truly works long term.
Systems & Hype do fade fast, and although they can produce some amazing initial results, they certainly don't produce long lasting income.
What I mean by systems…
Basically, the kind of system I'm talking about is one that soley focuses on the money, and encourages people to join soley based on the opportunity to make money, even the fear of losing money if they don't join by a certain date.
I've made LOTS of money with systems, but from my experience now, there were two major issues.
1. They brought people in based on the fear of losing money, or soley on the opportunity to make money. This led to massive attrition and cancellations. Sure, if you had a decent product a select few would love that product and stick around a while, but most dropped out within 3-6 months or less if they weren't able to earn some money.
2. Everyone is launching a gimmick or flashy system these days, and people are sick and tired of the false promises. Systems started gaining popularity around 2002, and now over 15 years later most people are beat down mentally by these systems not working for them, so they don't even work short term as well as they used to.
What I mean by Hype…
This one is the worst, and it doesn't seem to be slowing down at all. These short or even long winded sales videos done by these savvy professional online marketers, flashing their rich lifestyle in front of you, and then showing you dozens of others who are just killing it as well.
The worst part about the hype is, they usually have an underlying story they don't tell you, so it paints a false picture of how they actually made their way to the top. For example, I recently saw one of these pure hype sales videos promoting a new traffic system, and I personally know the "back story" of the guy who did the video. He talks about how he earned $30,000 his first month, and has earned well over $212,000 in total in his first six months or so. Then he says that's not too bad for a school teacher.
Well, in these type of videos, people start to believe, wow, this school teacher got these kind of results, maybe I can too, and you join based on the info provided in the flashy sales video.
But what the person failed to mention is that he hasn't been a school teacher for over 16 years, and has been marketing online for that period of time. He also spends tens of thousands of dollars monthly to market the funnel system, which is totally unrealistic for 99% of the people watching the video.
They're just total garbage, and they waste a TON of people's valuable time & hard earned money, selling you a dream that isn't even the whole story in the first place.
And this is reason #1 as to why I am where I am now. My program isn't about some flashy system, or false sales video hype. We focus on what matters and what truly creates long term income, and that's a product line that people actually want, and use on an ongoing basis. Which leads me to reason #2.
Reason #2 – Products You Already Use
There are literally thousands of make money from home programs out there, and new ones popping up every month it seems. But most of them have one thing in common, and that is that you will have to spend extra money you weren't already spending, on products you weren't already buying.
So once again, this is mainly why the majority of companies have to focus their marketing on the opportunity, because it's usually more appealing than trying to talk you into a product you may or may not even want or need. This is why companies have such high drop out rates, and this makes it even harder for the "little guy" to earn a significant income, and especially hard to maintain that income long term.
After 14 years in this business, I really looked hard for a company that offered products people were already using. This was HUGE because, to create long term income, you need to offer the people something they will continue to use even if no commission check is earned.
This totally flips the table on attrition and your cancellation rate. If people are joining you because they wanted the product or products first, they are WAY less likely to cancel if the business doesn't work out for them.
Of the people who ordered our products last month, over 96% will reorder this month!
Reason #3 – Healthier & Safer Products
This was a BIG deal to me, and educating others is important. So Reason #2 was that we offer people products they are already buying, so instead of spending extra money, they're simply shifting some of the dollars they already spend elsewhere, and instead they buy from us.
But the larger picture is that 99.9% of the products you buy for yourself and family are FILLED with extremely harmful & toxic chemicals. In fact, grab any of the cleaning, laundry, or dish products you use, and notice the big WARNING labels and child proof caps.
Sure, you're not sitting down and having a drink of your favorite household cleaning spray, BUT are you aware that your mouth and stomach aren't the only ways to ingest these harmful toxic chemicals?
In the case of laundry soap, you're wearing clothes with these chemicals in them, in constant contact with your skin all day and all night long (sheets). Your skin is the largest organ of your body, and it most certainly does absorb these harmful toxins.
In the case of household cleaning sprays, you breathe the fumes right into your lungs don't you? What happens if you sniff glue, lol? You get high, right? So obviously these chemicals are entering your blood stream just by breathing them in, and now that you know this, why would you tolerate this toxic burden on yourself and your family any longer?
In the case of dish soap & dishwasher tabs. The chemical residues from these products get spread all over your dishes, and even though they are rinsed, you bet not 100% are gone when you put those dishes away. Then when you use them you're placing your food directly on these leftover chemical residues, and ingesting them as you eat. Obviously it's not like you're eating the dishwasher tab directly, but really, why would we tolerate ANY amount of chemicals on the dishes we use to eat our food with? Especially when there are WAY more healthier & safer ways to get our dishes just as clean, if not cleaner, without using harmful toxic chemicals!
In the case of body wash, soaps, lotions, shampoo & makeup… Again, products you're applying directly to your skin, absorbing any of those toxic chemicals used in most products purchased in your local store.
What about toothpaste and mouthwash? Yep, more chemicals being absorbed. Even though you don't swallow these products, and it warns you NOT to right on the label, your mouth is the first step in digesting and absorbing nutrients from your food, don't think for one second you're not absorbing chemicals as well.
I just ask again, why tolerate this toxic burden, when there are products we use daily that are already healthier & safer for us and our families?
I have a SHOCKING 10 minute video I can share with you if you'd like, talking about the link of cancer & disease to these products, and how most of them have already been BANNED in other countries. If you're already on my eamil list just reply and request that video, if you're not on my list you can subscribe below to get connected with me.
So this obviously was a BIG reason as to why I chose this company. Not only are we offering products people use daily, and will reorder ongoing, but we're providing MUCH healthier & safer versions of those products, to help protect you & your family from the MASSIVE harmful toxic burden we can be exposed to on a daily basis when you combine all these products and how often we come into contact with them.
Reason #4 – Large & Ever Expanding Product Line
It's funny, I was part of a company many years ago that used the "single product focus" as one of their main selling points. But today, that same company has dozens of different products, so obviously even they saw the benefit of offering multiple products to hit diffent needs in people's lives.
This was a biggie for me as well, as for the first 14 years I was mainly part of companies who offered products in a small niche, mainly nutritional or weight loss. So again, if your market wasn't directly wanting or needing a health supplement or weight loss program, you were constantly having to search for and replace those who cancelled the month before, because there weren't other products they could order instead.
We have literally hundreds of products, and honestly it's really hard to order the minimum every month without going over. There are just so many things you use daily that you can buy here, and again, MUCH healthier & safer versions.
I'll just leave it at that for now, but as far as creating the lifetime income stream we all want, this product line is why our monthly reorder rate is so high. If you're all stocked up on something this month, there are hundreds of other things to order instead.
Get connected with me and I'd be happy to shoot a full product catalog PDF over to you.
Reason #5 – Super Affordable For Almost Everyone
For most of my first 14 years working from home, the program I was with required a monthly autoship of $150 – $200 in order to remain qualified for commissions or wholesale pricing. Now again, only having a small niche of products to choose from, this is always the first "bill" to get cancelled when money is tight.
With the program I chose from those first 14 years of experience, you can easily shift $150 – $200 per month of money you're already spending, BUT the most cool thing is, in order to remain a preferred customer and earn commissions or get the 30-50% off wholesale pricing, all that is required is about $65 of products per month.
This is super affordable for almost everyone, and with the HUGE selection of products, it's super easy to just shift some money you're already spending on toxic products, and buy healthier safer ones here.
The affordability of this program makes it really easy for the majority of people to order and reorder every single month, even if they never earn a penny in the compensation plan, they're still getting what they need & use daily anyway, and they're protecting themselves & their families from hundreds of toxic harmful chemicals that just aren't good for our bodies, and shouldn't be in these products to begin with.
And Lastly…
Reason #6 – You're Not Stupid Are You?
Even if you have no interest in building this as a business, because you already have a business you're building, or you just aren't interested for any other reason, isn't it just smart to STOP burdening yourself & your family with those toxic products. I mean really, if you could get the same results from products that are WAY healthier & safer, and have them shipped right to your door every month, why wouldn't you just do that?
I'm a BIG believer in giving my hard earned dollars to people and companies who are doing things right, and NOT to those who know they are hurting people, but keep doing it anyway because it's "profitable". If that alone & my other reasons aren't a good reason to try this out, I'm not sure what else I can say.
To get connected with me and learn more, click the button below and subscribe to my info list. This will get you more details via email, and also allow you to connect with me directly if you have any questions or concerns. 🙂


P.S. Notice the brunt of my "reason" for joining this program is all about the "products"? That's my point, when you remove all the sales hype and don't need a slick sales video to trick people into joining, all you have left are the products, and in the end that's what produces long term lasting income. That's why I'm here, and maybe you're ready for that as well? Click above, at the very least we can convert your home into a safer, healthier home. 🙂